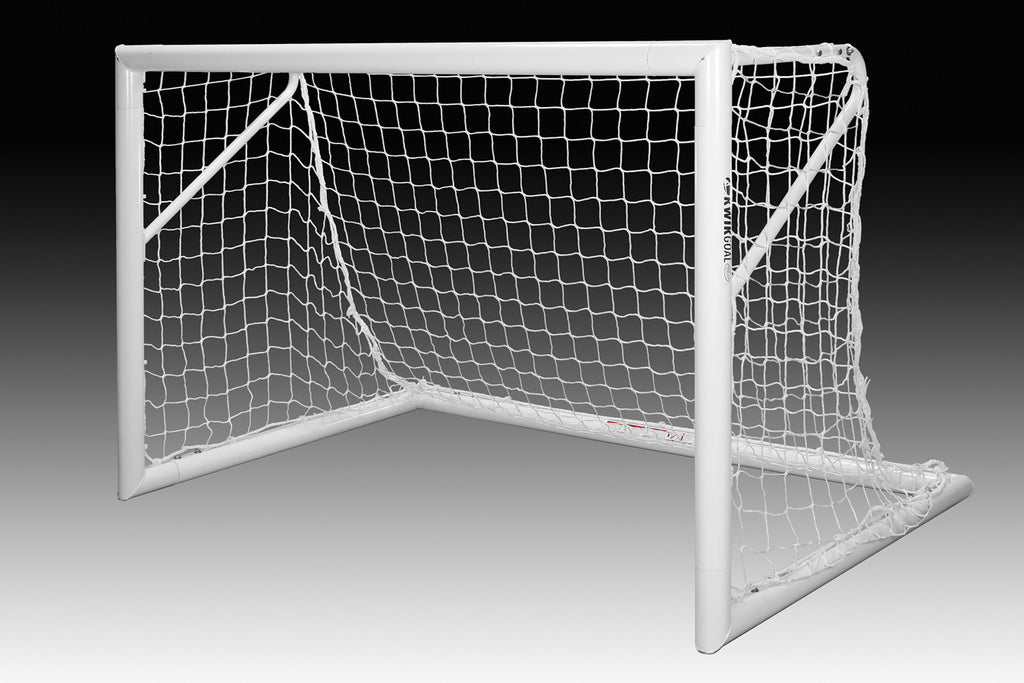 Kwik Goal
Official Futsal Goal with Round Post (2P301)
This is the version Kwik Goal futsal goal with the round posts.
Here are the specs:
Height: 6'7" | Width: 9'10"
Depth: 3' | Base: 3'7 1/2"
Weight: 115 lbs.
Material: 3" round - entire frame
Construction: All-aluminum construction
Finish: Powder coated white
The 2P301 Official Futsal® Goal has a 3.15" round aluminum frame and is all-surface friendly as the net clips into the Kwik Lock® Net System around the entire frame.
As with all the goals we sell, it comes with all the accessories you need to get up and running:
Included Accessories
4mm, twisted, white net (3B5001)
Kwik Lock® Net Clips
Protective Floor Pads (10B601)
Heavy-Duty Anchor Bags (10B7011)
Ground Anchors (10B101)
---
Share this Product
---
More from this collection